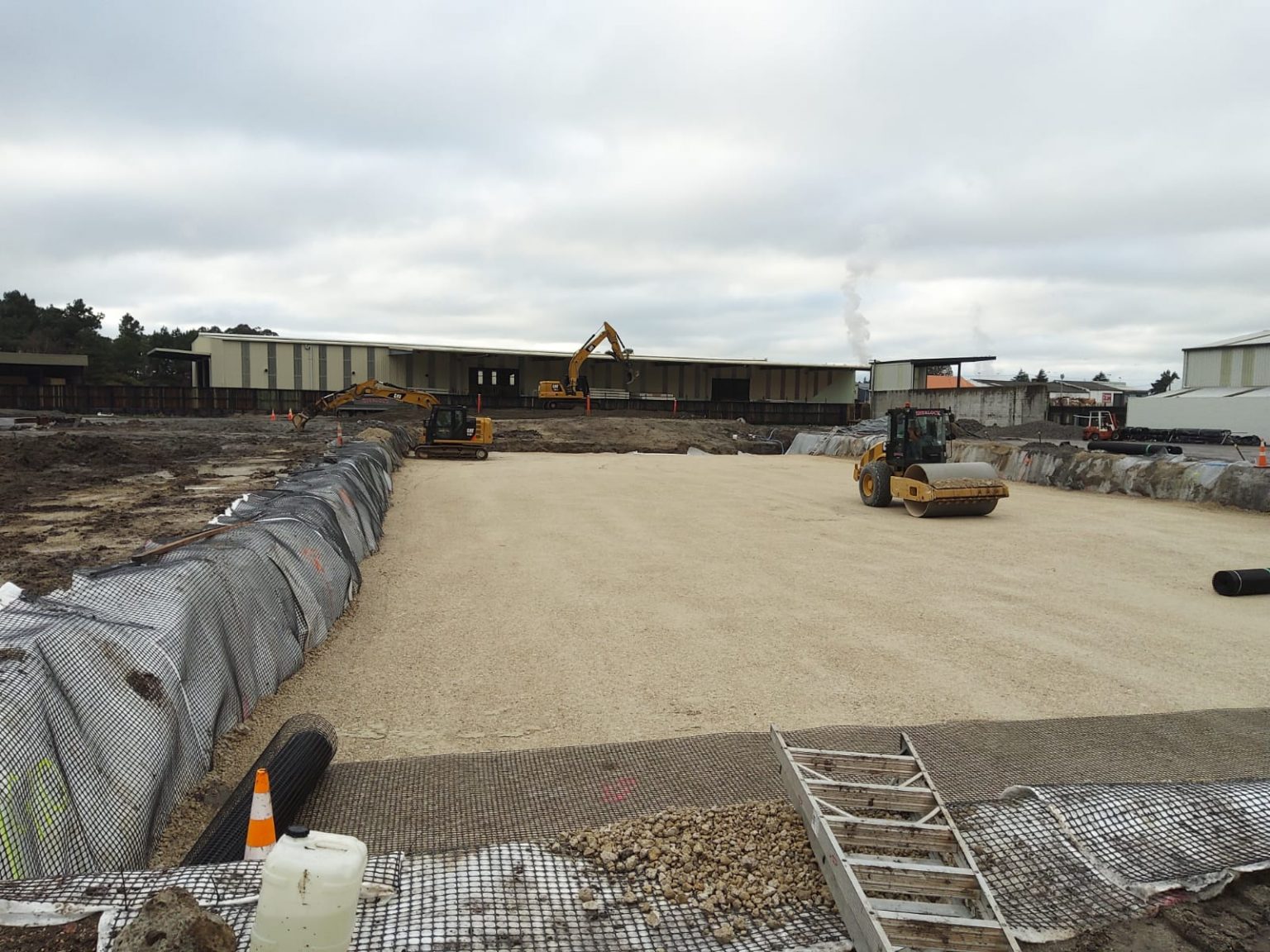 Earthmoving and Civil Engineering Services in Rotorua and Bay of Plenty
As experienced earthmoving contractors, we can handle all your civil works and civil engineering projects. From site works and clearance projects to foundation preparations, farm races, and roading, we are the team you can depend on for a reliable service, high-quality workmanship, and an affordable price. Call us for the earthmoving services you need in Rotorua or Bay of Plenty.
Each member of our team has extensive experience working on all types of projects, both large and small. We also have experience in residential and commercial construction earthmoving and excavation projects, in addition to civil projects.
As well as being skilled and experienced, members of our team also receive regular training to keep their skills sharp and to ensure we stay up to date with the latest developments and standards in the industry. This includes standards and best practices in relation to safety.
Furthermore, we have an extensive fleet of well-maintained and modern excavation, earthmoving, and civil works machines and equipment. Whatever machinery is needed for your job, we'll have it available in our fleet.
So, we offer the complete package. Get in touch today to get a quote and to arrange a free consultation.
Experienced Earthmovers in Rotorua and Bay of Plenty
Whether you have a complex project you need help with, or something more straightforward, call us at Sherlock Contracting. Even on projects where other contractors have been unable to help, we'll come up with a suitable solution. We have the right vehicle and the right operators for the job, so we are the earthmovers in Rotorua and Bay of Plenty you are looking for.
Examples of the services we can help you with include:
Excavation work for foundations on residential, commercial, and industrial projects in Rotorua and Bay of Plenty.
Clearing for driveways.
Site demolition, including the removal of concrete structures and other buildings in the Rotorua area.
Site clearance and preparation.
Grading and earth shaping services for landscaping projects in Rotorua.
All ground preparation and siteworks projects anywhere in Rotorua.
Farm races
Forestry roads and other roading services
At Sherlock Contracting, we take the stress out of building and civil projects – at least in relation to the earthmoving, excavation, and civil engineering aspects of the job. Get in touch today to arrange a free consultation and quote.
Civil Contractors You Can Depend on in Rotorua and Bay of Plenty
The civil and siteworks element of your project are crucial to its overall success. In fact, you usually can't proceed to the next stage until these parts of the project are complete. As experienced civil contractors in Rotorua and Bay of Plenty, we understand this, and we'll do everything we can to meet your expectations, regardless of the size of project or the complexity.
We are a family-run business that delivers a personal standard of customer service, but we are also big enough to handle any project in the local area. We have a large fleet of vehicles, machines, and equipment, with a wide range of options to ensure we can bring the right machine to your project.
All the work we do is delivered to the highest standard, and we work safely.
We'll also make sure the earthmoving and civil works services we offer are completed on time and within your budget. We achieve this by properly planning the work and also through expert project management. We work efficiently too.
Get a Quote
The first step in the process is to get in touch with us at Sherlock Contracting to arrange a free consultation meeting. Once we understand more about your project and budget, we'll provide you with a free, no-obligation quote. Get in touch today to get the process started.